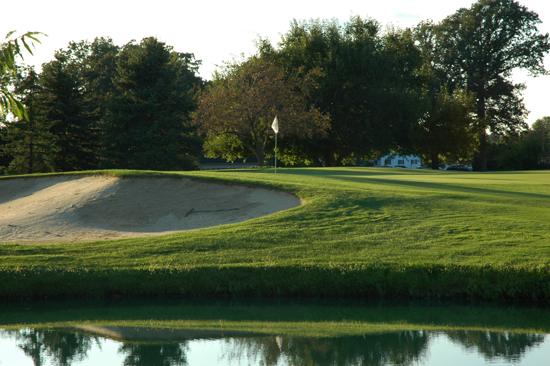 Jeff Rubenstein
General Manager
The staff at Golf Club of Indiana has one goal in mind when you visit and play our course: to treat you as if you were the only golfer playing. We believe that you work very hard in order to play golf and enjoy yourself. We have your interests in mind and want to serve you in every way possible.
Robert Knuckles II, PGA
Director of Golf
Robert was born and raised in Anderson, Indiana and moved to Fishers in 1993. He turned professional in 1991 and became a member of the PGA of America in 1997. He started his career as an assistant at The Links Golf Club and his career achievements include assistant positions at Kokomo CC, Old Oakland CC and Eagle Creek GC. In 1999 he became the Head Professional at Thatcher Golf Course and in 2000 he founded and was the first Program Director of the Indianapolis Junior Golf Foundation. Later that same year he was named the Head Coach of Butler University Women's Golf Team. After 3 successful seasons, he became the Head Professional at Deer Creek GC and in 2004 he accepted the Head Professional position at Dick's Sporting Goods in Noblesville. Before coming to GCI, he spent 2 seasons at The Sagamore Club, a Jack Nicklaus Signature design facility in Noblesville. He is currently on the Indiana PGA Board of Directors and serves on the Tournament Committee.
His professional playing career includes 2 win's and 3 runner-up finishes along side multiple top 5 and top 10 finishes. In 2015 Robert was ranked in the top 10 in the points race among Indiana PGA Members. He has consistently been ranked in the top 20 for the past 15 years. He is now taking his talents to the Senior side and online at YouTube helping your game with tips each week. Check it out here at www.KnucklesKnowledge.com
He currently resides in Fishers with his lovely wife of over 20 years, Kathryn and his children, Ryan, Rachel and Megan.

Brian Robertson, PGA
Head PGA Golf Professional/Outing Coordinator
Berobertson@pga.com
Brian Robertson joined Golf Club of Indiana in 2017 first as an Assistant Professional and became the Head PGA Professional in 2019. Prior to GCI, Brian spent 6 years as the Director of Food and Beverage at The Sagamore Club in Noblesville, Indiana. Born and raised in Logansport, IN, his long career in the PGA has taken him to some of the most prestigious private facilities in Florida and the east coast before returning to his roots back in Indiana. We are honored to have Brian and his incredible work ethic here at Golf Club of Indiana.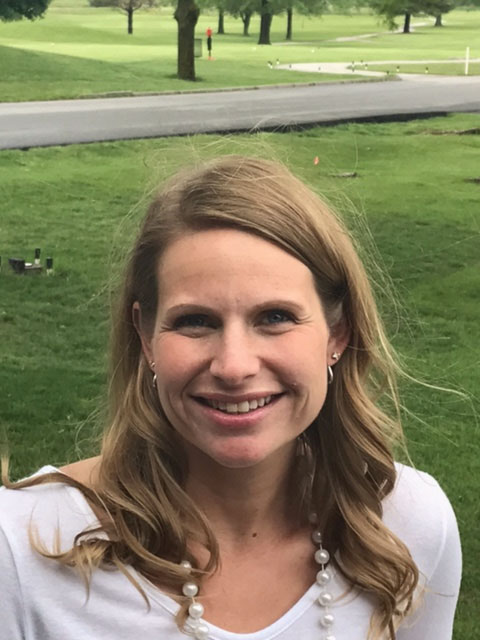 Heather Lester, LPGA
Merchandising/Golf Pro-Formance Academy Director
Heatherlesterlpga@gmail.com
Heather joins the GCI team after spending the last 12 years as the merchandising manager and Assistant Golf Professional at The Sagamore Club in Noblesville, IN. Originally from Delaware, OH, she graduated from Trine University with a bachelor's degree in Golf Management and an associates degree in Agronomy. She has been a Class A Member of the LPGA since 2010. Heather lives in Noblesville, IN with her husband and 3 children.

Joe Kartholl
Food and Beverage Director
Joe@thecardinalroom.com
Joe Kartholl has been the Director of the Cardinal Room at Golf Club of Indiana since 2019, and the Assistant Director since 2016. He brings his hospitality and culinary experience to the Food and Beverage division of GCI in 2021 to help enhance an already spectacular array of choices for our special events through the year. If you are looking to host a special event at GCI or at the Cardinal Room, contact Joe Kartholl for all your food and beverage needs.