Meet Our Professional Golf Instructors
Tony Day – PGA
2013 & 2017 Indiana PGA "Teacher of the Year"
Titleist Staff Member
Tony is an Indiana native from Seymour, Indiana.
He has been a member of the PGA of America for over 29 years and has been with the Golf Club of Indiana for over 20 years. Tony's work experience includes working at some of Indiana's finest private and daily fee golf courses as an assistant pro and head golf professional. Tony is also listed on Golf Digest Top Golf instructors list of Indiana.
Throughout the years, Tony has been able to gain experience in teaching and club fitting by observing some of America's greatest teachers. He has been fortunate enough to mentor under Mickey Powell, former President of the PGA and current Director of Operations Jeff Rubenstein.
Tony's real passion lies in teaching golf and club-fitting which he has done full time since 1999. Whether you are a seasoned veteran, week-end golfer or a novice, let Tony work with you on your journey to learn the game of a lifetime.


2017 PGA "Teacher of the Year" Conference at Pinehurst Resort & Golf.
2018 Titleist Premier Teacher & Fitters Event at Titleist Performance Institute, Oceanside, CA.
Guest Speaker at Indiana PGA Career Night
2017/2018 Titleist Thursday Fitting Event
#1 in the Country "Customer Experience & Appointments Scheduled"

Contact Tony today to learn more about the Golf Pro-Formance Academy.
317-709-0725
Director of Instruction:
Tony Day
Golf Club of Indiana
PO BOX 5009
Zionsville, IN 46077
---
Susan Thielbar, LPGA
We are very excited to have Susan Thielbar on our team of golf instructors here at Golf Club of Indiana and at the Golf Pro-Formance Adademy.
Susan is a former LPGA Tour Player and has seven years of professioanl playing experience on the LPGA, European, and Asian Tours. Susan and her family came to us via Tampa, Florida where she taught golf at Cheval Golf and CC, as well as The Salamander Innisbrook Golf Resort and Spa in Tarpon Springs. Susan is originally from Green Bay, WI where she is a four-time Wisconsin State Champion. As an AJGA All-American, she went on to play for the University of New Mexico where she was a three time HCAC All-Conference Team. In 1987, she captured the individual HCAC Conference Champion title.
Susan's experience is an incredible asset to us here at GCI and the GPA, and will definately be an asset to your game as well. Call Susan or EMAIL today at 317-769-3482 and set up an individual lesson package. Or, if you are looking for more of a group setting, call and inquire about the various offerings Susan specializes in all year long. You'll be glad you did!
---
Mike Asbell, PGA
PGA Director of Junior Golf Development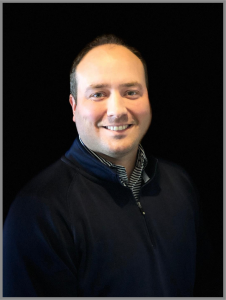 Mike joins us from Woodland Country Club where he has spent the last 5 years as the Director of Instruction and Assistant Golf Professional. His passion for the game is rooted in helping others improve and reach their highest potential as a player. Along with being an outstanding instructor, Mike is a very accomplished player and has multiple wins in our Indiana PGA section. Recently, Mike won the 2019 Indiana PGA Professional Championship held at Prairie View Golf Course. This win qualified Mike for his second PGA Professional National Championship.
Mike resides in Westfield with his wife Tasha, and their daughter Myla. Mike and Tasha met at Purdue University before Mike transferred to Manchester University to play golf. We are thrilled to have Mike and his family as part of our team at Golf Club of Indiana and the Golf Pro-Formance Academy. We are excited for the incredible new program ideas Mike will be bringing to the youth of central Indiana. Stay tuned for all of our updated Junior Programs and new schedules as we look forward to continued growth in junior golf in central Indiana.
Contact Mike at:
317-769-3482 Golf Academy
317-504-7072 Cell Phone
mjasbell@yahoo.com
www.Asbellgolf.com
Facebook: @asbellgolf
Instagram: @asbellgolf
---
Mike Snyder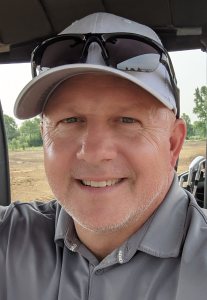 Mike Snyder, who has been with Golf Pro-Formance Academy at Golf Club of Indiana since the new academy building opened in the fall of 2016, is the newest member of our club-fitting team. Mike currently is a Master Club Fitter for TaylorMade Golf, Master Club Fitter for Callaway, Master Club Fitter for Mizuno, Certified Fitter for Titleist and Cobra as well as Certified Fitter for Ping. Mike has been an active golfer since he was a teenager. After a 25-year career in the newspaper business in sports, news and management in Northeast Indiana, Mike moved to Indianapolis in 2013. He and his wife Donna enjoy a variety of outdoor activities and have two daughters, with their first grandchild expected in May.
Contact Mike at mikesnyder0519@gmail.com or by phone at the GPA at 317-769-3482 to schedule your fitting.