Registration
All players must register in the Pro Shop prior to play.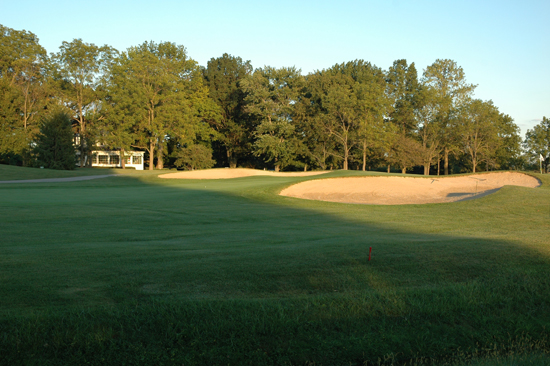 Dress Policy
Appropriate clothing required. Tank-tops, half-shirts, sleeveless shirts, cut off shorts and gym trunks are NOT permitted. Pro Shop personnel have the right to refuse players due to apparel.

Food and Beverage
Indiana state law mandates NO alcoholic beverages may be brought onto or consumed on a licensed establishment, therefore, no coolers are permitted. Only food and beverages purchased from the Golf Club of Indiana may be allowed on facility.

Pace of Play
We hope to achieve an acceptable pace of play for the enjoyment of all players. Normal pace of play for Golf Club of Indiana should be no more than 4 and 15 minutes. We monitor speed of play. Please maintain proper pace with the group in front of you. Players who cannot maintain proper pace may forfeit all fees and playing privileges. Please PLAY READY GOLF!

Food at the Turn
Players choosing to stop at the end of 9 holes for food and beverage must order food to go. Players choosing to stop and enjoy food and beverage at the turn will forfeit their position on the course and must check into the pro shop to determine a proper starting time and starting hole before returning to the course. We reserve the option of starting players at a point of our choosing that may not be the next hole the players were about to play.

Golf Cars
All players driving must be 16 years of age and possess a valid drivers license. Learners permits are not allowed.
Weather or specialty policy may restrict cars to path. Players MUST adhere to the policy of the day for operating carts. Violators may be asked to leave the facility forfeiting all fees and playing privileges.
Lessee shall be responsible for damage done to golf cart. Only two riders per car.
Non playing guest may be required to pay a fee to ride along

Spike Policy
We are a soft-spike only facility.

Tee Time Reservations
We want to remind members you have ten days in advance to reserve tee times whereas the public has only seven. Tee times for the weekends are beginning to fill by Tuesday. We will be unable to "squeeze" groups in at the last minute. The course opens at 8 a.m. on weekdays and 7 a.m. on weekends. No one will be allowed to tee-off prior to these times without permission from the Pro Shop. Click here to make a Tee Time.